A school that empowers young minds with knowledge, wisdom & morals and prepares them for the future
Our History
Rooted in Values
AVM Rajeswari's The School for Greater Values provides an exceptional quality of education and is rated as one of Chennai's best schools. The school was founded by the illustrious Mr.AVM.Kumaran and his daughter Mrs.K. Bhuvana with the blessings of Mrs. AVM Rajeswari Ammal, President of AVM Charities and Wife of Late Shri. A.V. Meiyappan, founder of AVM Studios. The School was inaugurated as a Nursery school by Mrs. Sarojini Varadappan under the presidency of Mrs. AVM Rajeswari on the 12th of June, 1995.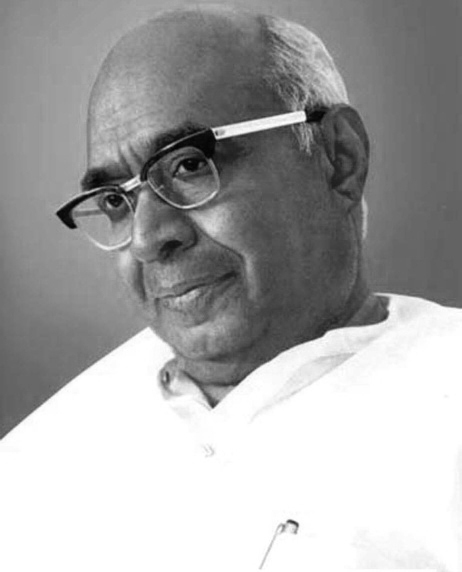 Our progressive, student-centric focus has seen us achieve significant success and rapid growth from our humble inception in 1995 as a child friendly nursery school.
A Rich Legacy
Those days, the School initially functioned as a nursery school with just 85 students and was later upgraded to a Primary school. With the growth in student numbers, it blossomed into a full-fledged Matriculation Higher Secondary School. The School presently stands as a strong and developed Institution with strength of 885 with a student teacher ratio of 1:40 to give personal attention to all our students. The School has been managed by AVM Rajeswari Educational Trust since the year 2000 under the able and noble guidance of Mr. AVM. Kumaran and his son Mr. AVM. K. Shanmugam with the support of Mrs. Padmavathi Kumaran.
An all-inclusive School
Our school offers all the warmth, encouragement and intimacy of a small school, the facilities second to none and the teaching of the very highest standard. The school not only prunes the extroverts, but also accentuates the introverts. Extra curricular activities are also given importance for the all round development of the child. The school has the record of 100% result in the X and XII Board Exams of Secondary Education.
Our Vision
Preparing Tomorrow's Citizens
At AVM Rajeswari's The School for Greater Values, We strive to provide our students with a comprehensive education that develops both mind and body while ensuring a safe and secure environment. We are committed to provide our students with the best possible learning for life to help them develop the skills required to be triumphant and responsible citizens of tomorrow.

Play Areas
To provide a broad balanced curriculum that provides practical experiences which develop a range of skills, the acquisition of knowledge and the opportunity for extended study.

Qualified
To create the skills and attitudes that will help our students to be successful in the future – able to develop their full potential, achieving the very best that they are capable of.

Experienced
To help develop lively, enquiring minds that would encourage lifelong learning; the ability to question and argue rationally, to work with imagination and a sense of purpose.

Friendly
To create an interesting, stimulating and friendly environment, where every student feels safe, secure and valued.

Education
To provide outstanding teaching that responds to the needs of students and attains high academic outcomes.

Learning
To help children become responsible, confident, articulate & self-disciplined and establish an effective and constructive partnership between home, school & society.


Biology


Mathematics


Physics


Economics


Chemistry


History & Civics

High School Level: Class IX & Above
Second language – Already Chosen is continued


Health & Physical Education


Geography


Art Education


Computer Literacy


Environmental Education
Curriculum of Studies in our Higher Secondary Level
(+2 Course )
Our Inspired Culture
Providing an education for the test called life
For students to be successful it is important that they have a safe, friendly and conducive environment in which to pursue their studies. At AVM Rajeswari's The School for Greater Values, we understand this need and place an emphasis on individuals and on their achievement. We give our students many opportunities, and encourage them to take full advantage of what is being offered. As a school, we are committed to provide an environment where our international students are well cared for, successful and happy.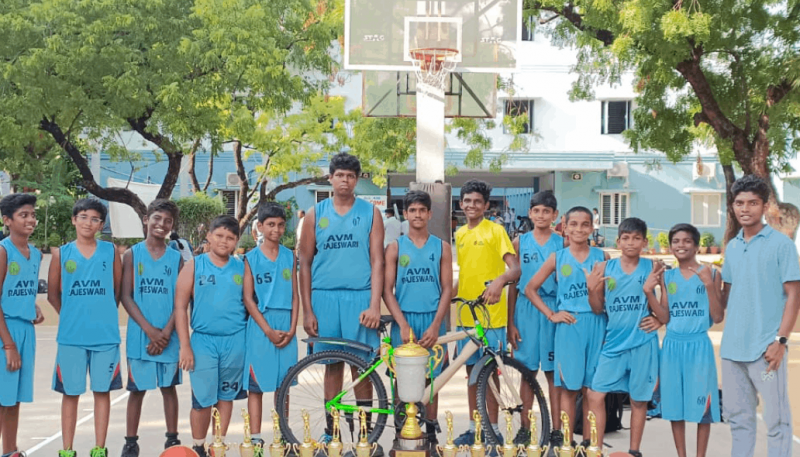 Enriched Academics
Our primary focus is on academic and personal success of all our students. Our aim is to provide the education best suited to the needs of our students and the community we serve. We stress the importance of an academic curriculum supported by all the important sporting, social and cultural aspects of education. No doubt, in the last few years AVM Rajeswari's The School has achieved top academic and sport results, making us one of the successful schools in Chennai.
Balanced Learning
We prepare our students for the future in not just their academics but go beyond sports, arts and crafts. We expect students to be self reliant and applaud values as honesty, integrity, courtesy, perseverance and hard work. All Students are actively encouraged to participate in all areas of school life, and to represent the school in sporting events and cultural activities.